Cleveland Introduced as New Mission Advancement Executive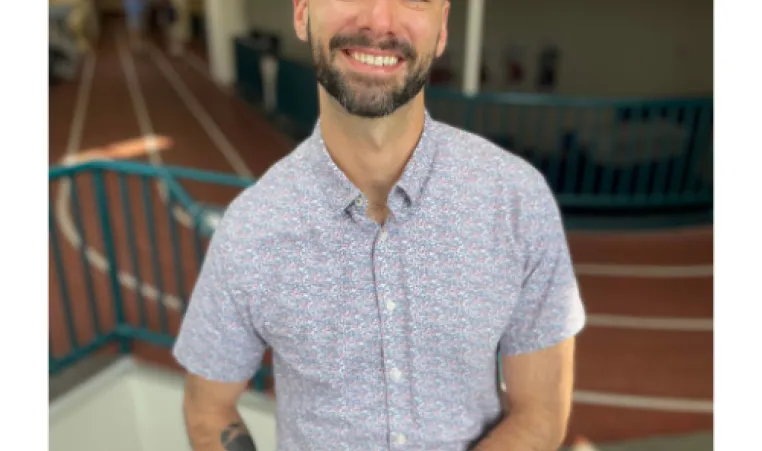 Sturgeon Bay, WI - It's with great enthusiasm that the Door County YMCA introduces its new Mission Advancement Executive, Brett Cleveland. Brett has been with the organization since 2021, and most recently occupied the role of Member Engagement Executive, overseeing our membership, marketing, and community outreach. 
Brett grew up as a member of the Fond du Lac YMCA, where he found his passion for basketball and built connections throughout the community. Upon graduation from the University of Wisconsin School of Business in 2013, Brett spent a year working in Taipei, Taiwan as a teacher at one of the largest educational institutions in the country. Upon returning stateside, he worked in hospitality management at various restaurants, private dining establishments, and most recently, a local distillery. As much as he enjoyed the world of hospitality – he'll still geek out on food, wine, and craft cocktails if you'd like to chat! – he felt a calling to serve our shared community and found his way back to the Y. 
During Brett's time at the Door County Y, he's helped the organization achieve various milestones. These include navigating the re-opening process after the pandemic by serving our members in new and innovative ways, completing a strategic plan that will guide our organization for the next 5 years, successfully closing our capital campaign and navigating the construction process while remaining open to our members, and most recently, reaching 10,000 members – an all time high for our organization and an incredible feat for a community of our size.
Looking forward, Brett will continue the remarkable growth of our organization and serve our Y's mission – engaging and connecting with families and individuals of all ages and backgrounds in pursuit of well-being, and supporting a healthy, vibrant, values-driven community. Brett looks forward to getting to know more about all the individuals in our community that support our Y, and sharing more about all the ways the Y impacts people in Door County and beyond.
If you'd like to learn more about the Y's Annual Campaign and the work that the Y is doing in our community, feel free to reach out to Brett at bcleveland@doorcountyymca.org.
The Door County YMCA: For Youth Development, Healthy Living and Social Responsibility. Driven by its founding mission, the Door County YMCA has 170 full and part-time staff serving over 10,000 members in Door County from facilities in Fish Creek and Sturgeon Bay in a broad range of programming for all ages. The Y empowers everyone, no matter who they are or where they're from, by ensuring access to resources, relationships, and opportunities for all to learn, grow and thrive. By bringing together people from different backgrounds, perspectives, and generations, the Y's goal is to improve overall health and well-being, ignite youth empowerment and demonstrate the importance of connections in and across 10,000 communities nationwide.