Future Leaders Wrap Up Youth in Government Year in Madison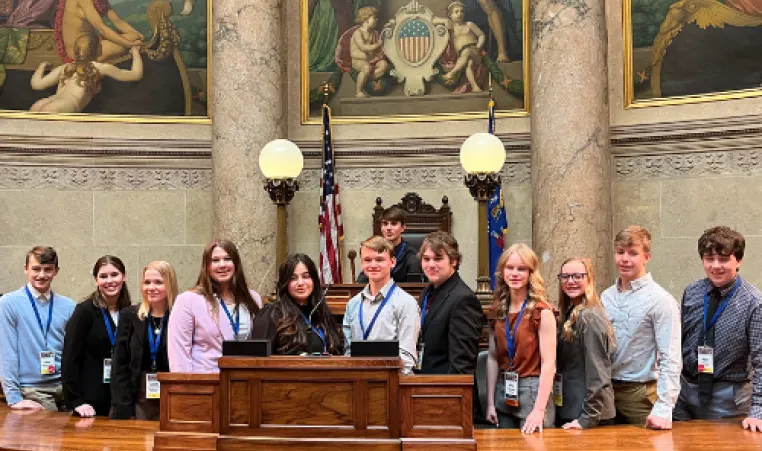 The Door County Y Youth in Government delegation wrapped up another successful year at the Capitol in Madison. Door County students from three school districts served in elected leadership roles, debated bills and policies and participated in a broad range of media relations. Elijah Pinkert (Sturgeon Bay), Symone Sandoval (Sturgeon Bay), Ben Stephens (Sturgeon Bay), Abi Tooley (Southern Door) all had their bills pass in both legislative chambers and signed by the student Governor.
Congratulations to Alana Rabach (Sevastopol) who served with distinction as this year's Governor and to Yana Zenefeski (Southern Door) for leading the largest legislative body as the Speaker of the Assembly. Congratulations to Thomas Jackson (Southern Door) who was elected as next year's President of the Senate.