Recommitting to Community: Northern Door Center Rededicated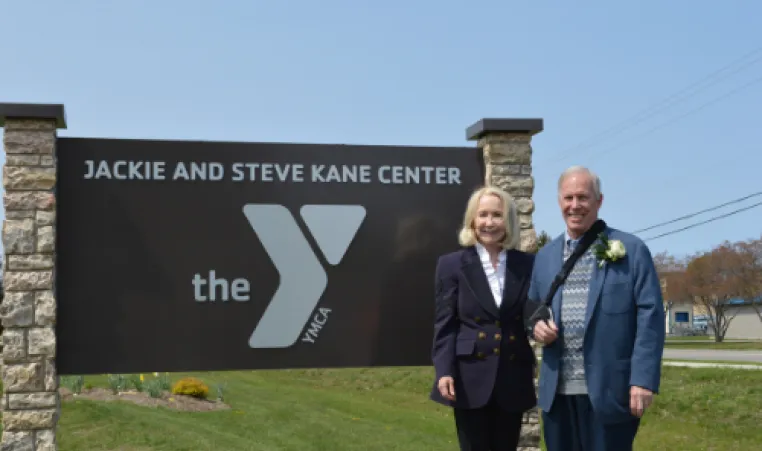 The Door County YMCA would like to express its deepest gratitude to everyone who attended the Jackie & Steve Kane building dedication ceremony this morning. The event was a tremendous success, and we are thankful for the overwhelming support and enthusiasm demonstrated by all attendees. The dedication of the Jackie & Steve Kane building marked a momentous occasion in our organization's history. This state-of-the-art facility, named in honor of Jackie and Steve Kane, is a testament to their unwavering commitment, generous contributions, and tireless efforts in advancing our mission.
The ceremony was graced by the presence of esteemed guests, community leaders, donors, and friends who gathered to celebrate this significant milestone. The dedication speeches highlighted the remarkable impact of Jackie and Steve Kane's vision and philanthropy on our organization and the community at large. We extend our heartfelt appreciation to all the attendees for their invaluable support. Your presence brought a sense of camaraderie and collective accomplishment to the event. The Jackie & Steve Kane building stands as a symbol of progress, collaboration, and the power of philanthropy to drive positive change.
We are immensely grateful for the continued support of our community, which enables us to fulfill our mission and make a lasting impact on the lives of countless individuals. The dedication ceremony was a reflection of the unwavering commitment of individuals like you who believe in our cause and contribute to our success.
We look forward to continuing the opportunities that the Jackie & Steve Kane building will provide, as it becomes a hub of innovation, collaboration, and community engagement.
Once again, we extend our deepest gratitude to all who attended the Jackie & Steve Kane building dedication. Your presence made the event truly memorable and emphasized the collective spirit that drives our organization's success.
Video credit to Door County Daily News.