Sturgeon Bay Center Set for October 8 Grand Reopening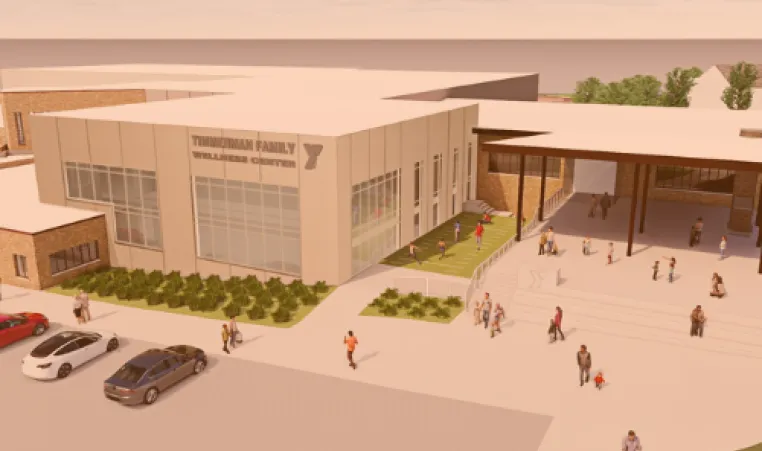 Sturgeon Bay, WI – [September 26, 2023] – The Door County YMCA is excited to announce the grand opening of the newly renovated Sturgeon Bay Program Center on Sunday, October 8th, 2023, from 11:00 am to 2:00 pm. The event will feature a short dedication ceremony at 11:15 am to mark this milestone in our organization's history.
The Sturgeon Bay Program Center has been an integral part of the community for decades, providing a wide range of programs and services to promote youth development, healthy living, and social responsibility. The renovation project represents a significant investment in the facility to better serve the needs of our members and the community at large.
Event Details:
Date: Sunday, October 8th, 2023
Time: 11:00 am - 2:00 pm
Dedication Ceremony: 11:15 am
Location: Sturgeon Bay Program Center, [1900 Michigan St, Sturgeon Bay, WI 54235]
Highlights of the Grand Opening Event:
Dedication Ceremony: Join us at 11:15 am for a brief ceremony that will include remarks from community leaders, donors, and YMCA representatives, underscoring our commitment to providing a welcoming space for all.

Tours: Explore the newly renovated facility with guided tours showcasing the state-of-the-art fitness center, Youth Activity Center, Program Kitchen, updated program areas, and improved amenities.

The renovation project was made possible through the generosity of our donors, volunteers, and community support. We are excited to welcome everyone to our newly improved Sturgeon Bay Program Center and look forward to continuing our mission of building a stronger, healthier, and more connected Door County community.
Join us on Sunday, October 8th, as we celebrate the Grand Opening of the renovated Sturgeon Bay Program Center. For more information, please visit our website at www.doorcountyymca.org.
The Door County YMCA: For Youth Development, Healthy Living and Social Responsibility. Driven by its founding mission, the Door County YMCA has 170 full and part-time staff serving over 10,250 members in Door County from facilities in Fish Creek and Sturgeon Bay in a broad range of programming for all ages. The Y empowers everyone, no matter who they are or where they're from, by ensuring access to resources, relationships, and opportunities for all to learn, grow and thrive. By bringing together people from different backgrounds, perspectives, and generations, the Y's goal is to improve overall health and well-being, ignite youth empowerment and demonstrate the importance of connections in and across 10,000 communities nationwide.