Lifeguard Certification Course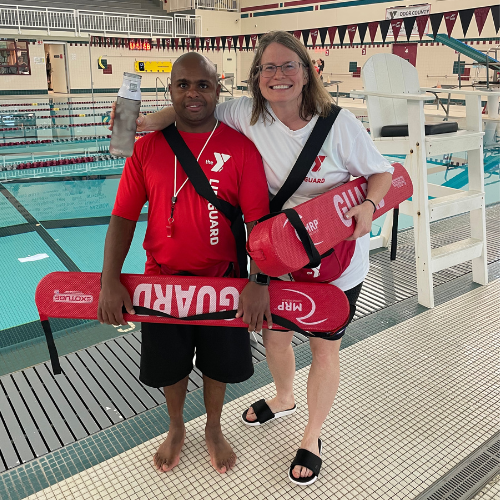 Looking for a flexible job while making a real difference in our community and building valuable life-long skills? If you are age 15 or older who loves swimming, fun, and looking for rewarding part-time or full-time work as a Door County Y lifeguard, join us for our next lifeguard certification course. Lifeguards employed at the Y are eligible for a FREE individual membership!
The purpose of the American Red Cross Lifeguarding Course is to provide entry-level lifeguard participants with the knowledge and skills to prevent, recognize, and respond to aquatic emergencies and to provide care for breathing and cardiac emergencies, injuries and sudden illnesses until emergency medical services personnel arrive and take over.
PLEASE NOTE: candidates must attend all of the following sessions to successfully complete the certification:
May 30: 8:00 am - 1:00 pm

May 31: 8:00 am - 1:00 pm

June 1: 8:00 am - 1:00 pm

June 2: 8:00 am - 1:00 pm

June 3: 8:00 am - 1:00 pm

June 4: 8:00 am - 1:00 pm
Place: Door County YMCA - Sturgeon Bay Center, 1900 Michigan St. Sturgeon Bay
Course Fee: Free for current Y employees or candidates who become employed at the Door County Y following certification
Contact the Sturgeon Bay Welcome Center to register at 920.743.4949.